Ok so i've noticed TWO strange but funny look alikes! XD
First, Lucia Collins.........
Same EXACT thing... ok ok, almost. Well that is at least understandable, since both are Lunar games...
But here's the second one.
...
...
...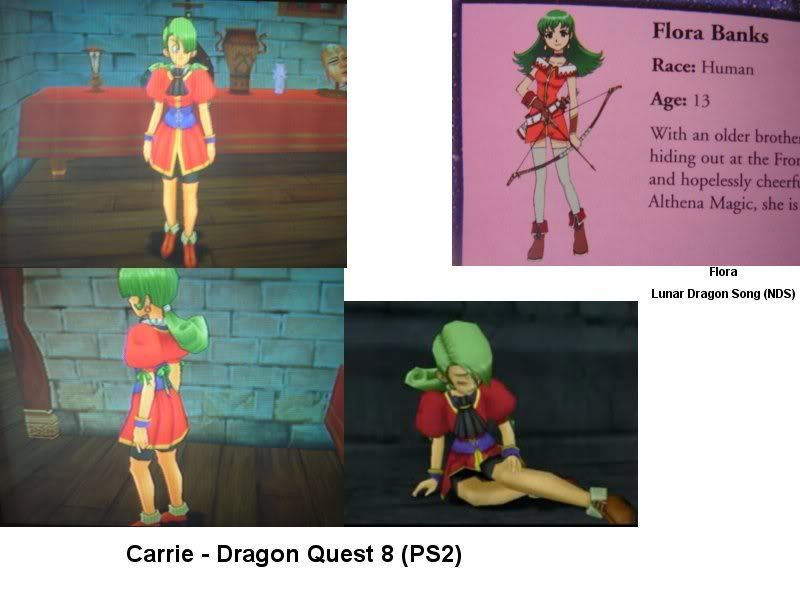 Almost looks like a 3D version of Lunar Dragon Song!
Same hair color, same clothing colors, but only slightly different styles!
Whaddya guys think!?!?!?